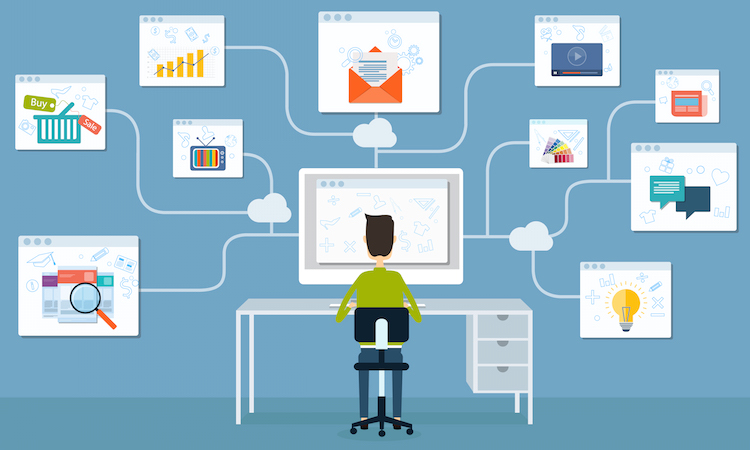 The benefits of cloud CRM are in plain sight and with judicious choice you can have these benefits magnified. When choosing a cloud CRM provider, you may wish to factor in open source technology into the mix. Open source as you know is a platform on which everyone's invited to pit in with their skills. The single most well-known example of the wonders that open source can wrought is of course Android, the operating system that runs on most smartphones, Google has "single-handedly" managed to turn the tables on proprietary operating systems of Nokia, Apple, and others. And let us not forget that Android-based apps are the mainstay of many a small business's cloud CRM environment.
The point is open source delivers and delivers big time, if you know how to get it to work for you which, by the way, has more to do with common sense and basic due diligence than anything else.
When we talk of open source CRM, the first name that comes to mind is SugarCRM.  Sign Up For Free Cloud Customer Service Software
.
Let us see what the benefits of open source cloud CRM are:
Open source cloud CRM today is a mature technology that beautifully balances both quality and features. You can get all the features you want from an open-source based CRM in the cloud and at the same time you can be assured that the software is robust.
A big plus with open source CRM in the cloud is that you save money. How? Because it's open source and not proprietary. Vendor lock-in is the bane of many a business, it makes transfer to another system difficult, there are numerous fees attached to the use of such software and compatibility with other programs is not guaranteed.
You can enjoy a lot of added flexibility and increased functionality if you can do some coding in-house. If you or your staffs know some Java, Drupal, Jooma, PHP you can build upon any existing open source CRM solution in the cloud.
Your investment is more secure with an open source based cloud CRM. It costs far less to develop so there is less chance of a business packing up because of high software development costs.
In fact, to add to the point above there are so many top-class absolutely free CRM software out there. CiviCRM is one and it has been developed especially for advocacy, non-profit and non-governmental groups.
hipergate is an open source web based CRM with multi-company capability. All you need is a browser and an internet connection and you're good to go.
You can choose from a number of open source web-based CRM systems to cover the entire breadth of your customer relationship management operations. And you can do it just as well as you would with on-premise proprietary CRM solutions.
And yes, issue-resolution is not at all an issue with open source cloud CRM. There is an army of coders who work for pride and not for monetary gains, rest assured, they will help. Even if you purchase open-source based clod CRM you can expect good customer care. Sign Up For Free Customer Service Software.